135 Phrases coined by William Shakespeare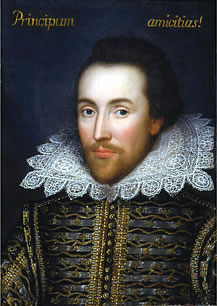 Barry Manilow may claim to write the songs, but it was William Shakespeare who coined the phrases - he contributed more phrases and sayings to the English language than any other individual, and most of them are still in daily use.
Here's a collection of well-known quotations that are associated with Shakespeare. Most of these were the Bard's own work, but he wasn't averse to stealing a good line occasionally and a few of these were 'popularised by' rather than 'coined by' Shakespeare.
Shakespeare's phrases grouped by play:
Full list of Shakespearian phrases: