He will give the Devil his due
Meaning
Literally, pay the devil what you owe him. Used figuratively to mean 'give back what you owe', either money or favours.
Origin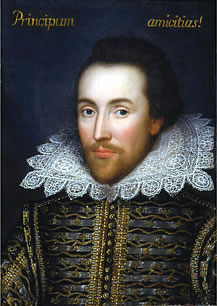 From Shakespeare's Henry V Part 1, 1597:
ORLÉANS: And I will take up that with "Give the devil his due."
The expression is referred to in the play as a proverb and so it is likely that Shakespeare was repeating it rather than coining it.
See other phrases and sayings from Shakespeare.