You can't...
Posted by Gary Martin on October 01, 1999
In Reply to: You can't... posted by ESC on September 29, 1999
: : Does anyone know where this term comes from?
: From Random House Dictionary of Popular Proverbs and Sayings by Gregory Y. Titelman:
: "You can't have your cake and eat it too -- One can't use something up and still have it to enjoy. This proverb was recorded in the book of proverbs by John Heywood in 1546, and is first attested in the United States in the 1742 'Colonial Records of Georgia' in 'Original Papers, 1735-1752.' The adage is found in varying forms: You can't eat your cake and have it too. You can't have everything and eat it too; Eat your cake and have the crumbs in bed with you, etc. ..."
: And then there's the country song, "You Can't Have Your Kate and Edith too."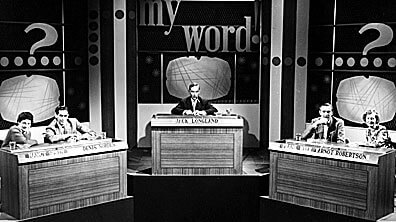 Another play on this came up in the now defunct BBC radio show 'My Word'. Part of the show involved the writer Dennis Norden making up comic alternative origins of phrases. He went into a convoluted story about an Eskimo who tried to keep warm on fishing trips using a parafin stove. The resulting fire led to the punch line - 'You can't have your kayak and heat it too'.
Gary
See also: the meaning and origin of the phrase 'you can't have your cake and eat it too'.