Scot free
What's the meaning of the phrase 'Scot free'?
To go 'scot free' is to escape without incurring payment or without punishment.
What's the origin of the phrase 'Scot free'?
Dred Scott was a black slave born in Virginia, USA in 1799. In several celebrated court cases, right up to the USA Supreme Court in 1857, he attempted to gain his freedom. These cases all failed but Scott was later made a free man by his so-called owners, the Blow family. Knowing this, we might feel that we don't need to look further for the origin of the phrase 'scot free'. Many people, especially in the USA, are convinced that the phrase originated with the story of Dred Scott.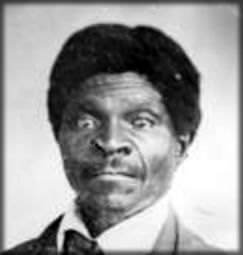 The etymology of this phrase shows the danger of trying to prove a case on circumstantial evidence alone. In fact, the phrase has nothing to do with Mr. Scott.
Given the reputation of Scotsmen as being careful with their money we might look to Scotland for the origin of 'scot free'. Wrong again, but at least we are in the right part of the world now. 'Skat' is a Scandinavian word for tax or payment and the word migrated to Britain and mutated into 'scot' as the name of a redistributive taxation, levied as early the 10th century as a form of municipal poor relief.
'Scot' as a term for tax has been used since then in various forms - Church scot, Rome scot, Soul scot and so on. Whatever the tax, the phrase 'getting off scot free' simply refers to not paying one's taxes.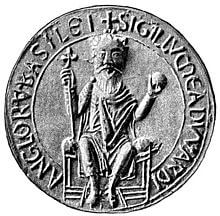 No one likes paying tax and people have been getting off scot free since at least the 11th century. The first reference in print to 'scot free' is in a forged copy of the Writ of Edward the Confessor. We don't have a precise date for the forged version of the writ but Edward died in 1066 and the copy was made sometime in the 13th century. Either way it was a long time before Dred Scott got his freedom.
The use of the figurative version of the phrase, that is, one where no actual scot tax was paid but in which someone escapes custody, began in the 16th century, as in this example from John Maplet's natural history Green Forest, 1567:
"Daniell scaped scotchfree by Gods prouidence."
'Scotchfree' was a variant based on a mishearing. An example of the currently used form, that is, 'scot free', comes a few years later, in the English author Robert Greene's The Historie of Dorastus and Fawnia, 1588:
These and the like considerations something daunted Pandosto his courage, so that hee was content rather to put up a manifest injurie with peace, then hunt after revenge, dishonor and losse; determining since Egistus had escaped scot-free.
So, the first people to go scot free weren't from the 19th century but the 16th, and not American or Scottish, but English.